Yoga & Mindfulness in Schools
Tonya brings the power of yoga and mindfulness to schools & child care facilities near and far!  Options include classroom lessons as well as staff trainings.  See the
complete school brochure.
Contact Tonya to discuss/schedule.
Meditation is a practice with ancient roots and research-proven benefits.  Together, we will explore the tools and toys of meditation: walking, sitting, mantra, candle-gazing, awareness practices, and possibly more...Come with an attitude of self-discovery and a sense of humor! 
Tuesdays, October 16-November 13, 6:30-7:30pm.  RF Public Montessori Rm 132  Fee: $55.  Register:
rflearns.org
by 10/8.
Single session: $60      3 pack: $150 save $30!    6 pack: $270 save $90!   8 pack: $320 save $160!

​​
Therapeutic Services
Custom created!  Examples:
Health & Wellness Coaching​
​​Tonya will do a thorough health inventory & assessment with you.  Together, you set goals.  Subsequent sessions praise & inspire you as well as hold you accountable to your goals. Sessions can take place in person, online or phone, depending on your needs!​​
Therapeutic Yoga​​​​​​​​​

​

Starts with a health inventory, as with health coaching.  Tonya creates a plan based on your needs: physically, emotionally, and mentally.  Powerful tools may include:  poses, breathwork, yoga nidra, imagery, meditation, Qigong, positive affirmations, more!​

Reiki ​​​​​

​

Reiki is a gentle healing modality where Tonya's hands are placed on the body (physical or energetic) and healing energy is directed into the body.  You remain fully clothed while lying comfortably on a massage table.   ​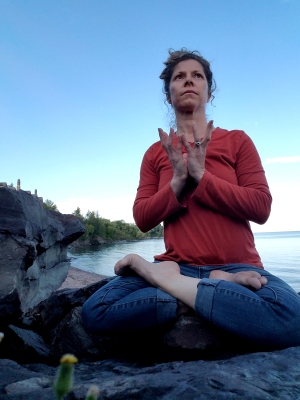 ​​Wellness Power Pack

​​​​ Hard to choose between yoga, health coaching & Reiki?   Choose all three! Design your own "potpourri" of health and happiness with your savings package!

Worksite/traveling Wellness
Minimum of 7 people & $80 to visit your location.

Contact Tonya to discuss!

This vinyasa class is held at 80-85 degrees, as with a hot WI/MN summer day.  The heat allows the body to warm quickly so that postures can be safer and fuller.  This is a workout class that encourages water and movement breaks as needed.  Self-care is praised!
Vinyasa 
Postures that flow with the breath are partnered with poses that are held for short periods to build strength.  Breathing fully throughout is key.  Options are always available to adjust the practice to your current needs.
A meditative class truly suitable for all activity levels and backgrounds!  Engage in simple, flowing movements to quiet the mind and restore the soul.  Breathe.  Move.  Relax.  Effects you may encounter:  decreased stress, increased joy, reduced muscular tension, improved immune system, and the list goes on. . .
Mindful Meditations
Begin with an introduction to methods of mindfulness meditation, and continue the journey with practices that are customized to your group & setting!  Experience seated, walking, standing, visualization, candle-gazing and gratitude practices, among others.  Benefits are limitless!
Looking for something Special?

​
Contact Tonya to discuss arrangements for unique birthday parties, baby and bridal showers, custom retreats, and other meaning-filled events at YOUR location!
Virtually any and all of Tonya's tools of health and wellness can go on the road!  They can also be combined to design a program for you and/or your special group.  Reiki, imagery, breathwork, postures, drumming and other tools are available to create your personalized healing session!